Mental Health and Wellbeing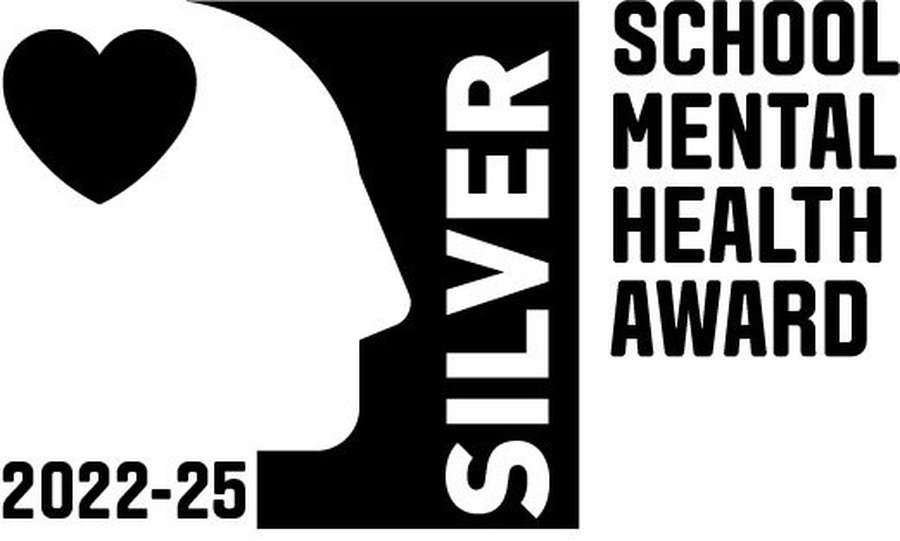 "It was a pleasure and a privilege to learn about the work of these schools and how they are sharing. I have no hesitation in concurring with the self-assessment made by the school and recommend that Beeford and Frodingham Primary School Federation is awarded the Carnegie Centre of Excellence for Mental Health in Schools School Mental Health Award at Silver level."
Kathryn Grice, Coach, School Mental Health Award. Carnegie School of Education
Mental health is a state of well-being in which every individual realises his or her own potential, can cope with the normal stresses of life, can work productively and fruitfully, and is able to make a contribution to her or his community. (World Health Organization)
As teachers, we define mental wellbeing as children and young people's happiness, life satisfaction and positive functioning- " Children and young people feeling good, feeling that their life is going well, and feeling able to get on with their daily lives. "
We aim to promote positive mental health for every member of our staff and pupil body. We pursue this aim using both universal, whole school approaches and specialised, targeted approaches aimed at vulnerable pupils.
In addition to promoting positive mental health and wellbeing, we aim to recognise and respond to need as it arises. By developing and implementing practical, relevant and effective mental health and wellbeing policies and procedures we can promote a safe and stable environment for pupils affected both directly, and indirectly by mental health and wellbeing issues.

Five ways to wellbeing
Research has found that taking action in the following 5 areas can improve positive mental health and wellbeing. Although not intended to be 'quick fixes', the suggestions below could help you to nurture your own wellbeing and the wellbeing of your family.
1. Connect with other people
Positive, happy, respectful relationships are important for your mental wellbeing. They can help you to build a sense of belonging, give you an opportunity to share positive experiences, opinions and goals and provide emotional support or allow you to support others with any issues, including mental health.
To connect more with people, you could:
Try and make time to sit together an eat when everyone is at home

Arrange a zoom quiz or gathering with close family and friends

Dig out an old boardgame and have a games night without electronics

Put aside some time each week to call someone you haven't checked in with in a while

Join a social media group that shares an interest of yours

Write letters to family and friends that you aren't able to see much of in the current pandemic
2. Be physically active
Being active is not only great for your physical health and fitness, evidence also shows that it can really improve your mental health and wellbeing by raising your self-esteem and helping you to set goals and feel motivated to achieve them. It also causes chemical changes in your brain which can help to positively change your mood.
To become more active, you could:
3. Learn new skills
Learning new skills can improve your mental wellbeing by boosting your confidence and self-esteem, helping you to build a sense of purpose and achievement and possible helping you to connect with others with the same interests.
To begin learning a new skill, you could:
Try learning to cook something new – there are lots of free recipes online and on social media channels, or you could ask friends and family members to share their favourite recipes.

Start a new DIY project – Pintrest is a free app that is full of cheap and simple DIY projects for around the home and garden

Download a free or affordable app to help you start to learn a new language

Try a brand new hobby such as painting, sewing, starting a jigsaw, writing a short story or starting a blog, vlog, or your own Instagram account to share your interests with others

Learn more about recycling and reducing the use of plastic and pass on your knowledge to friends and family (and school!)
4. Give to others
Acts of giving and kindness towards others can improve your wellbeing by creating positive feelings and a sense of reward, giving you a feeling of purpose and self-worth and helping you connect with people around you. The acts of kindness can be big or small, all that matters is that you feel connected to the act and the person or people it helps. This year, World Kindness Day is on the 13th Novemeber so check out our children's Wellbeing page to see some ideas for how we will be marking it in school.
To give to others you could:
Allocate time in your week to check in with someone who lives alone or is struggling

Offer your skills or advice to someone who needs help with a project

Share what is working well in your home, with your job or with your children with others that may need support

Check out your local volunteering service to offer your time to help others https://volunteeringsefton.org.uk/

Raise money or awareness with your family and close friends for a specific charity or awareness event.
5. Take notice of the present moment (mindfulness)
We can all find it hard to stop in our busy lives and think about what is important to us. But paying more attention to the present moment, which includes your thoughts, feelings and emotions, your own body and your surroundings (both immediate and world-wide) can improve your mental wellbeing. This awareness can be called 'mindfulness'. Mindfulness can help you to stop and appreciate the smaller things in life and make you appreciate what you do have. There are many ways to being practicing mindfulness and connect more with yourself and the world around you, from intricate colouring in, to sitting quietly in your favourite space in the home or garden, to meditating at the start or end of your day. Your children can probably tell you about some of the mindful activities they have tried in school too!
Below are services and Websites that can offer support and advice regarding mental health and wellbeing
Families Information Service Hub (FISH)
FISH is a 'one-stop-shop' where you can get details of services in the East Riding for children and young people aged 0-20 years.
The friendly, helpful FISH team operates a helpline (Tel: (01482) 396469) offering free, impartial information for young people, parents and carers and professionals who have a role in supporting families.
Children's Centres
They are here for the whole family; from the moment you know you are expecting a baby, and until the child or the child being cared for is nine years of age.
They offer a range of activities and services for children and their families, to give every child the best start in life, so that our families feel confident, safe, healthy and happy.
Our Local Children Centre is located next to our school...
Link to the services provided by East Riding Council for children/young people, parent/carers and their families.
Click on the images below for other support