At Beeford C of E (vc) School the Christian Values we have chosen to represent are
FRIENDSHIP, COMPASSION and CREATION.
Our Christian Values are entrenched in everything we do here at Beeford. Our Values are strongly linked with our Ethos of 'All known, All cared for, All contributing' and are an important part of our school community. Pupils can nominate other children for demonstrating any of the Christian values and these are shared during celebration assembly.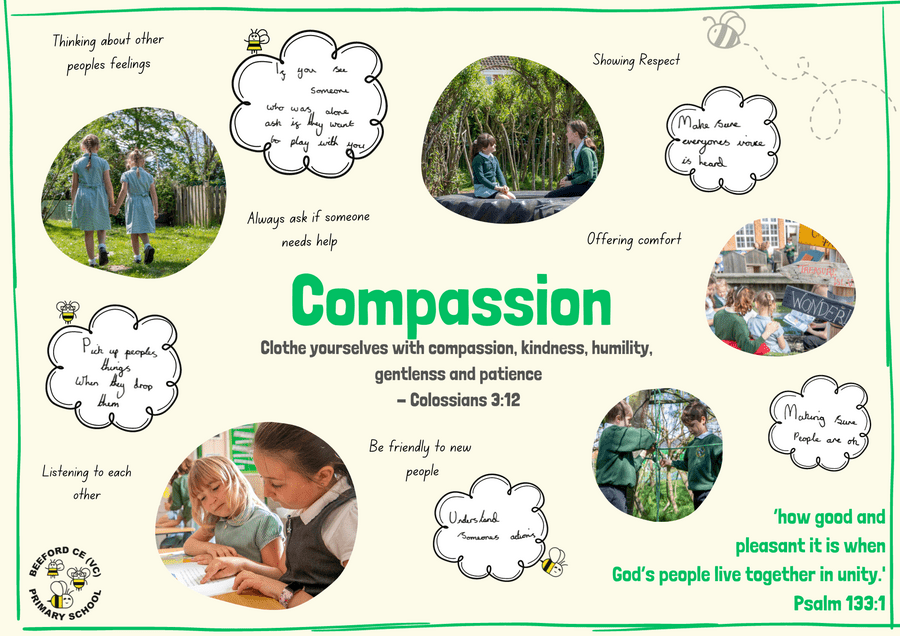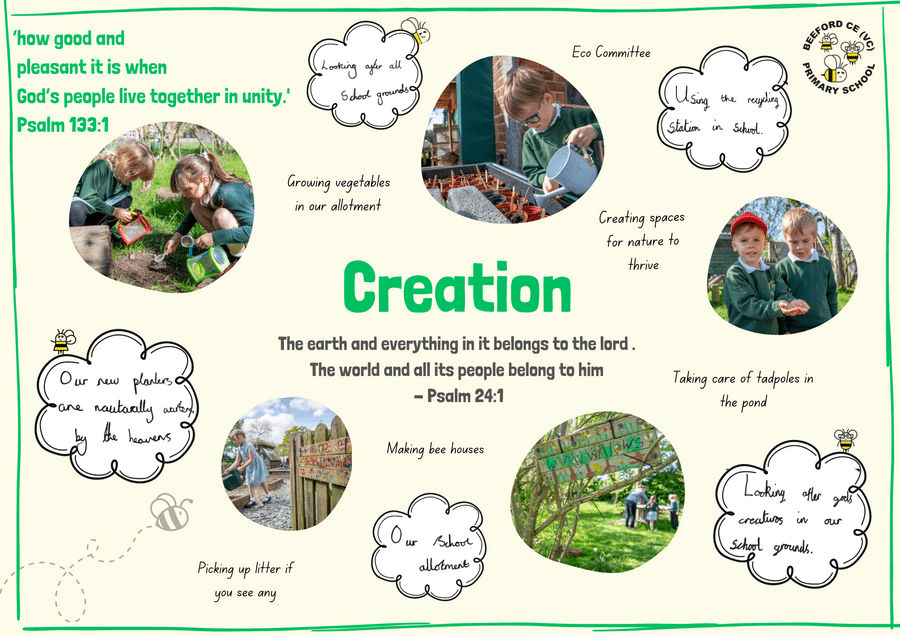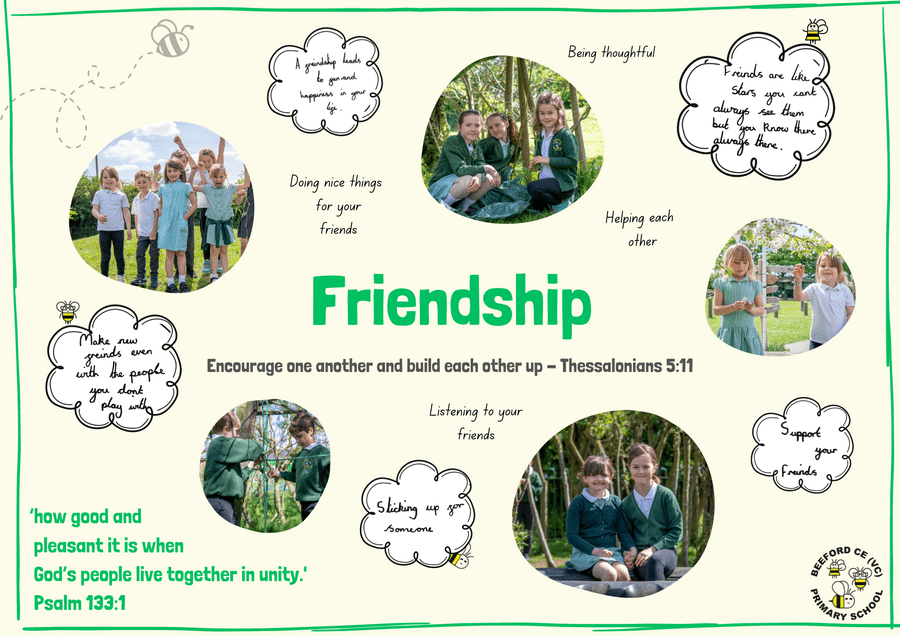 We asked the children what our values mean to them...
Friendship
Encourage one another and build each other up - Thessalonians 5:11
'Taking care of your friends'
'Sharing and taking turns'
'Sticking up for someone'
'Speaking nicely to each other'
'Joining in with other peoples games'
'Helping everyone'
'Doing nice things for your friends'
'Letting people join in your game'
Creation
The earth and everything in it belongs to the lord . The world and all its people belong to him - Psalm 24:1
'Not littering around school'
'Caring for our windy willows outdoor area'
'Watering our plants'
'Switching off the lights when we are going outside'
'Growing things in our allotment'
'Making bird feeders in outdoor learning'
'Putting things in the right bin'
'Recycling and reusing things'
'Making our school look pretty'
Compassion
Clothe yourselves with compassion, kindness, humility, gentlenss and patience - Colossians 3:12
'Showing kindness'
'Asking someone if they are ok'
'Helping someone if they fall over'
'Raising money for fairtrade'
'Speaking for someone if they are shy'
'Encouraging people'
'Raising money for our school charities'
'