Mrs Baldwin
Class Teacher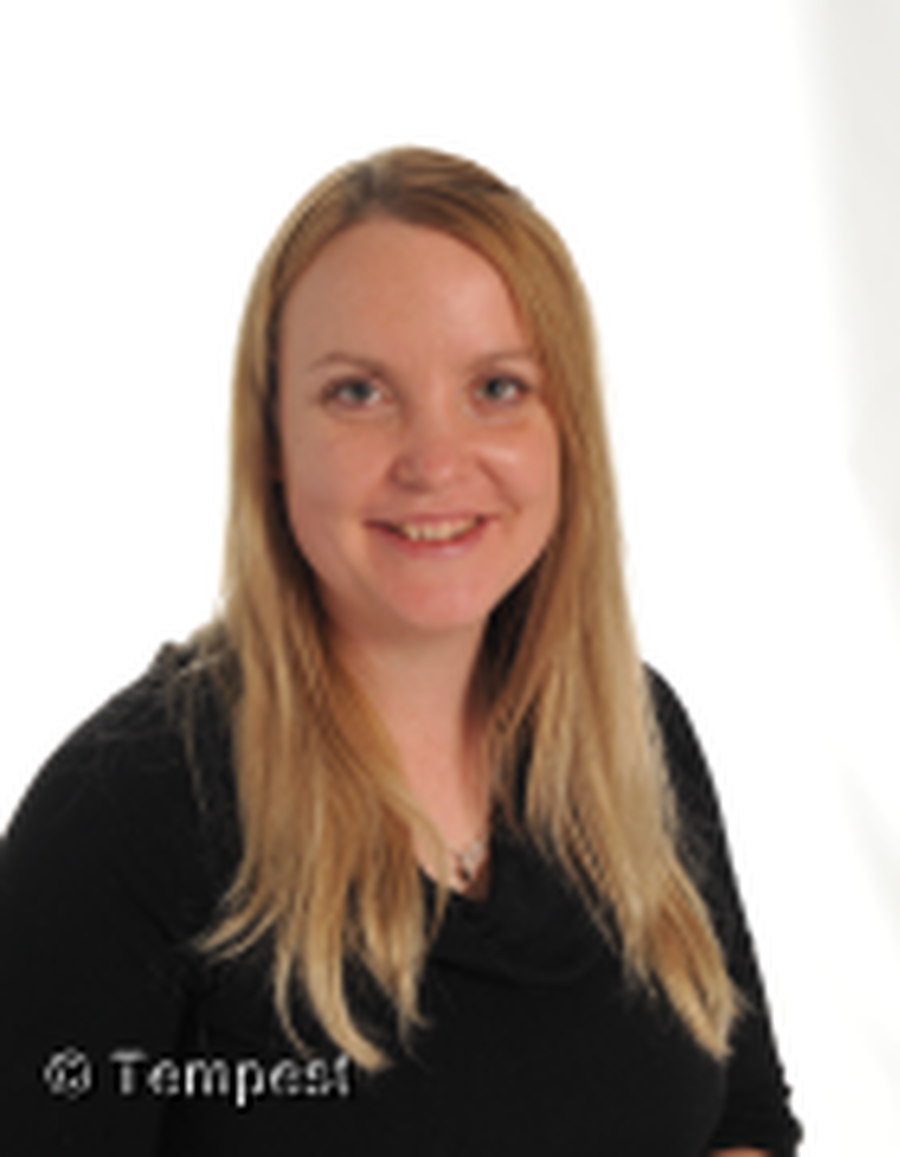 Mrs Robinson
Nursery Nurse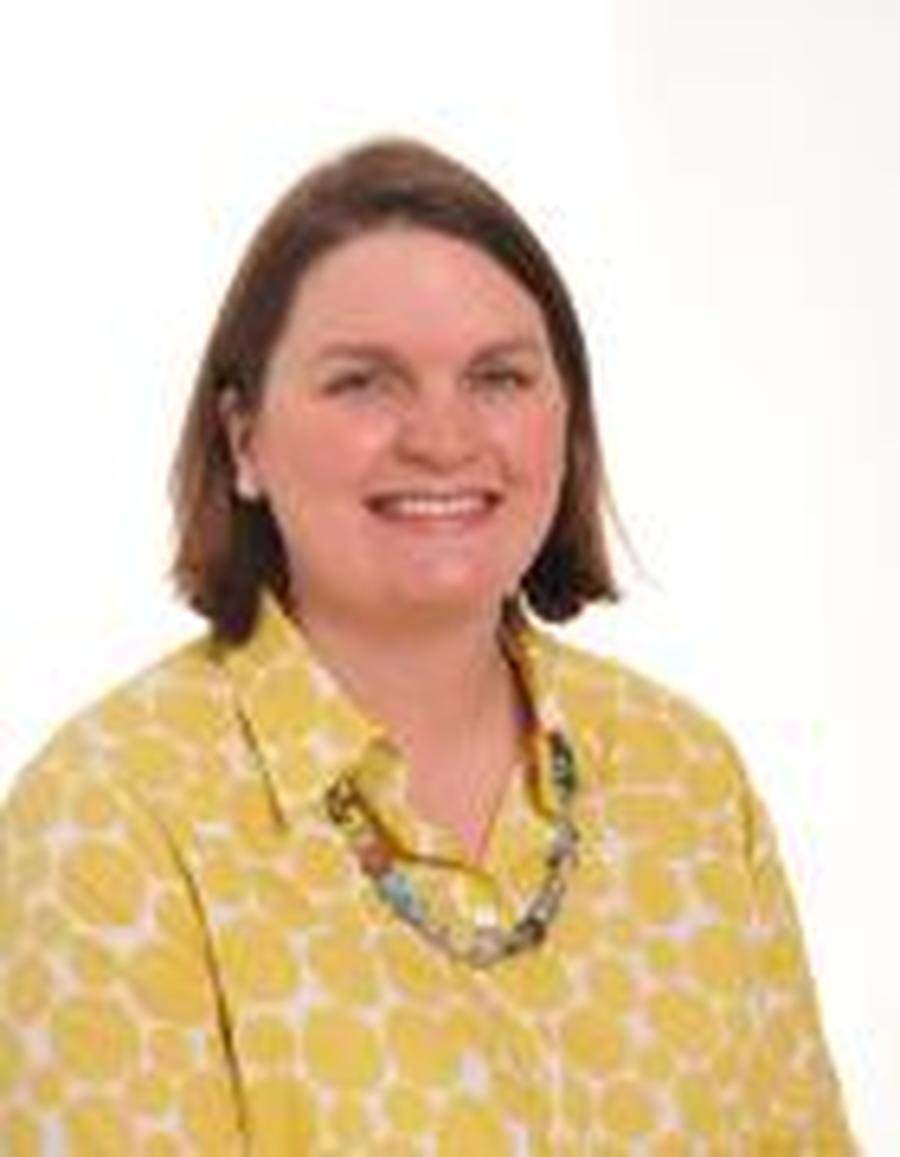 Miss Evans
Teaching Assistant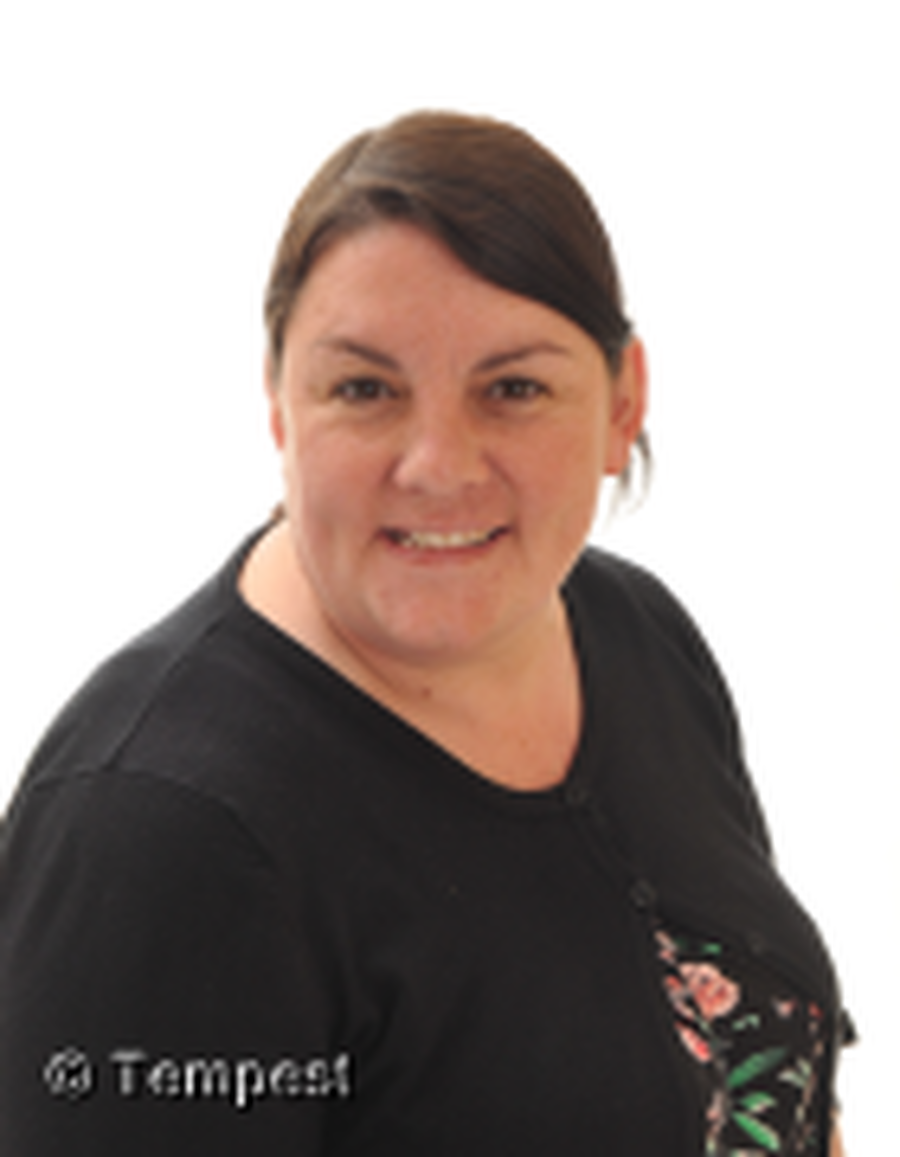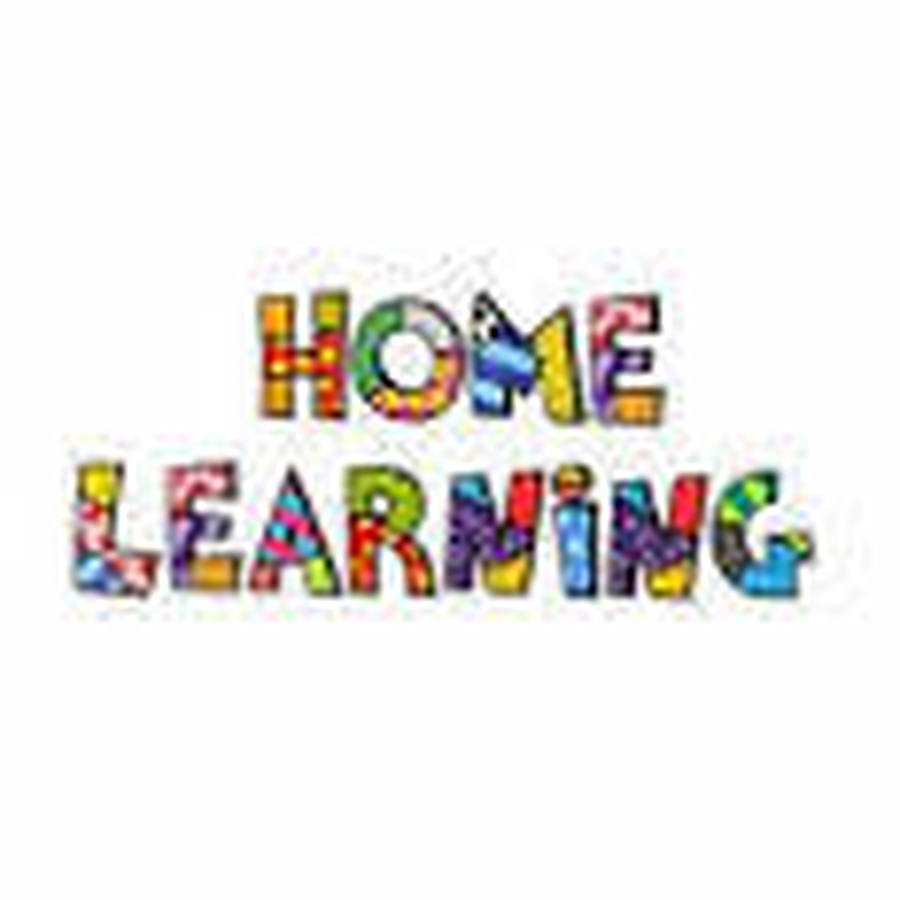 What we have been up to in class ...
Learning how to look after our teeth
Today we were lucky enough to have a visit from Tracy the Dental Nurse and Dipsy the dinosaur - they came to tell us all about how to look after our teeth. We discussed that it is important to have healthy teeth so that we can eat our food properly and so that we can keep our beautiful smiles! Tracy spoke to us about how often we should clean our teeth and the best way to do this. We then all practiced brushing our teeth with our finger whilst Dipsy the dinosaur had his teeth brushed with a giant toothbrush. We also spoke about the types of food and drink that are good for our teeth and those that are not. We now know how to spot unhealthy teeth too. Dipsy is staying at our school for the week, so since the visit we have been practising brushing her teeth and checking how healthy her mouth is, whilst dressing up in Dentist uniforms.
"The more that you read, the more things you will know. The more that you learn, the more places you'll go" - Dr Seuss
For World Book Day this year our class dressed as a character from a traditional tale, there were some super costumes! We took part in lots of book related activities throughout the day. We became detectives and looked through Red Riding Hood's basket to decide which traditional tales character had lost their things. We then took a visit to the mobile library van and when we returned we sat and read each of our books we had chosen. In the afternoon we wrote some super sentences about the character we had come dressed up as for the day. We finished the day by reading with some of the older children and we really enjoyed listening to the stories!
As a part of Fairtrade fortnight we have been learning about what the Fairtrade logo looks like and how to find it on food packaging. We have also spoken about the fantastic work of the Fairtrade charity and why it is important that people receive a fair amount of money for the work they do. We set up a Fairtrade shop in the classroom, where we had to pick out an item with the Fairtrade logo on and then count some money to pay for them!
Investigating a Crime Scene
We became investigators when we returned from lunch to find the roleplay area cordoned off with police tape. We helped the Crime Scene Officer look for clues to see who had been in the Three Bears Cottage! We listened to Daddy bear make a call to the police. We then dusted for fingerprints and swabbed for germs and found a golden hair, a glass slipper, a ballgown and a wand! We then all filled out an incident form and a 'wanted' poster, some of us thought it was Goldilocks, some Cinderella and some the Fairy Godmother!
Some very important visitors!
Our class have been thinking about the different people that help us and today we had some very special visitors. We were very excited when we spotted a police car in our school playground and even more so when two Police Officers came into our classroom to answer all of our questions! We learnt about the different kinds of Police Officers, what their jobs involve and what kind of uniform they have to wear. It was super exciting to sit inside of the Police car and see all of their special equipment. We also got the chance to try on the different Police hats and we think some of us are very suited to the important roles! The children had some fantastic questions and it was great to get a better understanding of all of the different ways Police Officers help us on a daily basis - we were surprised to learn that they don't just help people but have to help animals too! They have a very busy and interesting job and their visit has sparked lots of Police roleplaying in the classroom!
Our outdoor learning session this week was really exciting as we made lots of yummy food! First of all we had to look for some sticks that were about as long as our arms, then once we had done this we sat with an adult and used a potato peeler to peel one end of our sticks. This got rid of the dirty layers on the stick and also sharpened the end so that we could use it for our cooking. We then worked in pairs to make some bread dough. Once we had done this we rolled it into a sausage shape and wrapped it around the clean end of our sticks ready to hold over the fire. We all did a super job of staying safe by kneeling down by the fire and staying a safe distance away. After we had made our bread we made some ice cream cones that had chocolate and marshmallows in, we wrapped them in foil and an adult put them on top of the fire for us. We were super excited to have this treat - the melted chocolate and marshmallows were so yummy!
We have been learning the story of Little Red Riding Hood so this afternoon we all turned into actors and actresses and took on the roles of Little Red Riding Hood, the Big Bad Wolf, Grandma and the Woodcutter. We retold the whole story using popular phrases that we remembered from the book and especially enjoyed running away from the wolves at the end and being saved by the woodcutters!
Outdoor Collective Worship
For our classes Collective Worship session this week, we read the story of Martha and Mary with the help of Jack and spoke about the importance of friendship whilst sitting outside in the windy willows. We sat in a big circle next to our school's special cross and came up with some fantastic ideas on why being kind friends is so important and what today's Bible story taught us. Having our collective worship session outside was a great experience for the children as we were able to explore our outdoor environment whilst thinking about God and the important things he teaches us.
We have been super busy in the FSU learning all about Chinese New Year! We had a Chinese celebration meal where we all helped to chop the vegetables for the stir fry and had this with noodles, mushroom rice, prawn crackers, and hoisin sauce. We all had a go at eating with chopsticks! We even got a fortune cookie after our meal and they were all great futures! We had already practised using chopsticks to pick up dry noodles in our own Chinese Restaurant and have been busy taking orders all week. We have done lots of Chinese writing and counting money into the red envelopes. We loved watching Chinese Dragon Dancing and have enjoyed making our own Dragon masks and creating a large dragon head for our own dragon dancing.
Run, run as fast as you can.. You can't catch me I'm the Gingerbread Man!
We were all very excited this week as we went to the hall to watch the story of the gingerbread man. We loved chanting along as he was running away from the different animals in the story! When we had listened to the story we noticed that the gingerbread man had hidden himself on top of our hall speaker! He brought a letter with him asking if we could help him find his way back to Bridlington, so each of us had a try at drawing a map to help him find his way. We did some super writing too and added labels for trees, flowers, houses and rivers so that he knew what to look out for. We hope that he found his way back!
This term we are looking at traditional tales. To fit in with this topic we have been doing lots of activities based on stories including Cinderella, Rapunzel and Snow White and the Seven Dwarves. We have also used these traditional tales in our phonics and maths sessions, by writing some super sentences about our favourite of the seven dwarves and ordering different sized beds for the princesses from biggest to smallest. We have also been planning and creating our very own castles using different construction materials, thinking hard about what important features a castle has and the best way to construct it. We have our very own castle in our small world area to play with and we have been recreating the traditional tales by having some knights in shining armour ride in to the castle to save the princesses on their horses. Most excitingly, our home corner has been turned into a castle, where we have been dressing up as princesses and knights, writing banquet menus and hosting some royal parties! We could really get used to being Royals!
Merry Christmas, everyone!
The last few weeks in the FSU have been spent getting into the Christmas spirit! We have been doing lots of Christmas crafts, including making sock snowmen, wooden reindeer decorations and moving Christmas cards. We have also been doing some decorating of our classes Christmas tree, which we have made look fantastic. We have also had lots of Christmas outfits in our home corner to dress up with, and there has been lots of roleplaying surrounding Christmas dinners and Christmas parties! Our nativity set has been very fun to play with too, we have really enjoyed re-telling the nativity story and learning all about each of the people involved.
We became upper juniors for the afternoon!
We had a very Christmassy afternoon spent in the Upper Juniors classroom this week! We watched films together and then made our very own snowmen. We had help from some of the older children to draw around our bodies, cut them out and then decorate them as we wanted to. They looked fantastic and it was great fun spending time with some of the older children in the school!
On St Nicholas Day we came into school to see that our classes cheeky elf had asked for our shoes! We all took them off and then went into the hall to learn all about St Nicholas. We spoke about how St Nicholas saved and helped people and how kind he was. We learnt that it was a tradition for children to leave their shoes outside for St Nicholas to fill them with little gifts, so then we had a feeling that was why the elf needed our shoes! When we returned to the classroom we were so excited to find that St Nicholas had brought us some sweets with the cheeky elf's help!
Happy Birthday to Teddy, Happy Birthday to you!
On Monday afternoon we threw a Birthday party for Teddy! He turned 5 and we were so excited to celebrate with him. Each of us prepared for the party by making him a birthday card and we then made our own sandwiches. After we had prepared our food we were able to play some party games and do lots of dancing whilst Teddy watched us! We then sat down to eat our party food and it was so yummy! We all sung Happy Birthday to Teddy before eating some chocolate buns. Teddy thanked us all for coming to his party and told us how much fun he'd had. We're really glad he had such a fun Birthday and we all had a great time at the party!
For Children in Need day we took part in lots of exciting activities. We started the morning with a Children in Need live workout where lots of other schools tuned in at the same time to workout with us and Pudsey bear! Some of us then had our faces painted and we were very eager to show off our Pudsey faces. We then sat down together for a Children in Need bun or biscuit - they were so yummy and very well needed after our exercise earlier that morning! Our last activity was to make our own Pudsey bear masks. We chose some circular objects to draw around in order to make the perfect Pudsey spots and did some very neat cutting and colouring. Throughout the morning we spoke about how Children in Need worked to support children who weren't as fortunate as us and sometimes need some help. We had a super day and raised lots of awareness for a really important cause!
This week we celebrated Odd Socks Day to raise awareness for anti-bullying week. We read the book 'the Smeds and Smoos' and were surprised that the Smeds couldn't play with the Smoos because they looked different. We thought it was really unfair to treat someone differently because of how they look and spoke about how it is kind to play with everyone and treat everyone fairly.
Remember, remember the 5th of November...
This week we have learnt all about bonfire night! We learnt all about the story of Guy Fawkes and the reason that we celebrate bonfire night. We also really enjoyed learning the rhyme about bonfire night and speaking about why we have bonfires, fireworks etc. We then discussed if any of us had been to a bonfire this year, (which lots of us had!) and spoke about how we should stay safe around fires, fireworks and sparklers. It was also really nice to hear about our different traditions were on bonfire night, such as eating toffee apples or hot dogs! We had our very own firework display too, where the children became the fireworks - we made different types of firework shapes with our colourful ribbons and it looked amazing!
We have been super busy this week celebrating Diwali! Each of us took part in a Diwali dance workshop, where we learnt a dance that retold the story of Diwali and also used some cultural dance moves. We have also done some Diwali crafts this week; we made some diva lamps with clay, using different tools including rolling pins, forks and our fingers. After we had made them we decorated them with some bright paints and glitter. Throughout the week we have been drawing some Rangoli patterns outside with chalk on the floor and inside on paper and cards. Later in the week Mrs Baldwin painted some Mendi patterns onto our arms whilst some of us practised our Diwali dancing in preparation for our Diwali party! We chose our own design to have with our names and we were all very eager to show them off - they looked amazing! We also all had a try at making our own samosas with Mrs Robinson, which we later ate at our party. The party was so much fun, we ate some traditional Indian cuisine including poppadums with mango chutney, Bombay potatoes with rice and our homemade samosas, whilst listening to some Diwali music. The poppadum's were a popular favourite!
This term we have been learning about how different food is grown and used in a number of ways. Over the last few weeks we have each had a turn at making our own hedgehog bread! We all carefully followed a recipe and measured out our ingredients. We also spoke about what happens to wheat after it has been harvested whilst mixing, kneading, proving and baking our bread. We were all so proud of our hedgehogs, they almost looked too cute to eat!
Our trip to Side Oven Bakery
The F2's had such a fun trip to Side Oven Bakery this week! When we first arrived we split into two teams and were given the challenge of making an animal out of bread dough. One team made an owl named Fred and the other team made a hedgehog named Molly. After this each of us made out own bread snowman and a croissant. We spoke about what is inside each of the doughs and then watched Fred, Molly and the snowmen rise in the oven. Next, we went to the mill house to learn about what barley can be used for and got the chance to do our own milling. We then made our own apple juice! We took it in turns to use our arm muscles to squash up the apples ready to go into the machine that makes them into juice. Once the apple juice was ready we were all able to taste it - we must have done a super job of squashing up the apples because it was delicious! To finish our trip we took a walk around the farm and had a look in the orchard. We were able to see the apples we used to make the juice, some pears and quinces. When returning to school, we all got to taste Fred the owl and Molly the hedgehog that we had made earlier in the day, we shared these with the F1 children and FSU staff too. Everyone was really impressed with our bread, it was really tasty! We had a super trip and hope that we can visit the Side Oven Bakery again in the future.
This week we have been reading 'The Gigantic Turnip'. We decided to use all of the vegetables we had read about in this book to make some soup! We were super careful when chopping up carrots, pumpkin, parsnip, onion, leek and swede. We spoke about how we have to bridge our fingers when holding the vegetables so that we don't hurt our fingers. After this, Mrs Baldwin used a blender to make the chopped up vegetables into a liquid. Each of us sat down and had a try of our vegetable soup with some bread, it was so yummy!
We were super busy in outdoor learning this week as we got the chance to make our very own keyrings! Each of us were given a piece of wood and had to decide on a mini-beast or outdoor design to draw. After this we took it in turns to drill our holes into the keyrings. We had to be super careful with the hand drill and wait our turn for an adult to help us. After all of our hard work we made some smores by toasting marshmallows over the campfire and then squashing them between two biscuits and some chocolate. They were so yummy!
This week we have been reading the book Handa's Surprise. We noticed there are some fruits in the book that we haven't tried before so we decided to explore some new fruits! We then put our best investigating hat on and set off on a mission to discover which fruit we liked the best from passion fruit, avocado, pomegranate, pineapple and mango. We passed around the fruits first, some were smooth and some were bumpy, we then predicted what might be inside; what colour it might be and if it would have a stone, seeds or pips in, we were really surprised by the look and taste of the Passion Fruit!
We took part in a really exciting activity this week where we had to predict which fruit from our selection of lemon, fig, banana, apple and blueberry was in each cake. We were really good at trying to work out the answer by remembering the fruits we had already had and the colour of the cake. We then got to try and decide if we were right. We also got to try fig and blueberries because not all of us had tried these fruits before - the fig rolls were popular but the figs weren't!
We have been exploring the 'food' part of our food and farming topic a little more this week and we decided to make popcorn! We started by passing around the corn on the cob and listened very carefully, but we couldn't hear it pop! We learnt about the parts of the plant and how tall it grows, then we tried some cooked sweetcorn from a tin. Next, we opened some popcorn but the kernels were hard and greasy... it didn't look very tasty! One of the children suggested that we need to cook it, so we read the instructions on the pack together. Once it was in the microwave we could finally hear it pop, then we got to taste it... it was very yummy!
There's no such thing as bad weather, just the wrong clothing!
The weather has been very rainy this week, but that hasn't stopped us having fun in the FSU! We wrapped up in our waterproof coats and trousers, pulled on some wellies and set up a den under a rain shelter. We spent lots of time watching the rain trickle down the waterproof sheet and discussed the weather whilst staying warm and dry in our shelter.
Giuseppe Archimboldo Vegetable Faces
This week we learnt about the artist Giuseppe Archimboldo; we were great at spotting which different fruits, vegetables and flowers he had painted to create his faces. We then created our own vegetable faces, learning what the different vegetables are called and explaining why that vegetable was a good choice to use for the features. The next day we explored the different vegetables further, discovering which ones had seeds inside and building up the muscles in our hands as we chopped them up.
A visit to the mobile library
Today we visited the mobile library. We all sat very sensibly and quietly and listened to the story 'I love my birthday'. We spoke about when our birthdays are and how we might celebrate our next one! After this we all took it in turns to choose a book and when we returned to school we had a read of them all.
This week we have read the book 'What the Ladybird Heard' and Mrs Baldwin set up a What the Ladybird Heard scavenger hunt! We went onto the field and had a look around for some hidden pictures of the different animals that featured in the story; every time we found one we had to tick them off our chart. After we had found the animals we had to describe how and where we found them, using positional language such as through the gate, around the corner, past the shed etc. Another exciting activity relating to our story was making paper plate masks with Miss Mathison, during this we spoke about what shape different features of the animals were and which colours are most appropriate to use. We made some ladybirds, sheep, cows, pigs and horses! After this we read the story one more time and acted it out, using the appropriate animal sounds when they were mentioned in the book.
Exploring with peas and gloop!
We have been using our hands to explore with some frozen peas and gloop this week. The frozen peas fit in with our topic of 'food and farming' and have sparked discussions on where they come from, how to grow them etc. We have been using our best describing words when talking about the peas and have also noticed how they feel and look different when they are no longer frozen. The gloop was also super exciting as it meant we could get messy! We looked at the colour and texture of the gloop, and used different containers to scoop, pour and mix it up.
To celebrate Roald Dahl day we had a fun day all about Willy Wonka and the Chocolate Factory! We started by watching a video clip of the chocolate factory and discussed which were our favourites of the huge sweets. After watching the clip we went outside with Mrs Robinson and Miss Evans to recreate the chocolate river. Whilst doing this we spoke about how many jugs it would take to fill a container and used language such as 'full' and 'half full' to describe how different containers looked. Inside with Mrs Robinson we made our own chocolate bars and added marshmallows, sprinkles and smarties to make them even more tasty! With Miss Mathison we each got given a golden ticket to visit the chocolate factory and had to decide who we would take with us, giving reasons why we chose this person.
This week we had some wool brought into school and spoke about what animal wool comes from and what we think we could use wool for. We then watched a video on the uses of wool, including making jumpers and other wooly clothes. After taking it in turns to feel the wool and describe how it felt, we each had a turn at washing the wool in our water tray. We spoke about how the wool feels different now it is clean and how the colour of the wool had changed.
We have had such a fantastic first week back in the FSU. To fit in with our topic of food and farming we have been learning about different vegetables including green beans, carrots and potatoes, and have been using them when roleplaying in our outdoor kitchen and shop area. In our outdoor area we have also had a tray of grain to explore with, we have really enjoyed using the toy tractors and diggers to help us understand what a farmers job involves. In the water tray we had some real flowers in lots of bright colours which we used to make perfume! The staff in the FSU are so proud of the children and how well they have settled into coming back to school and we are looking forward to the upcoming year.