Our Fairtrade committee are proud to represent our school's vision statement in everything we do.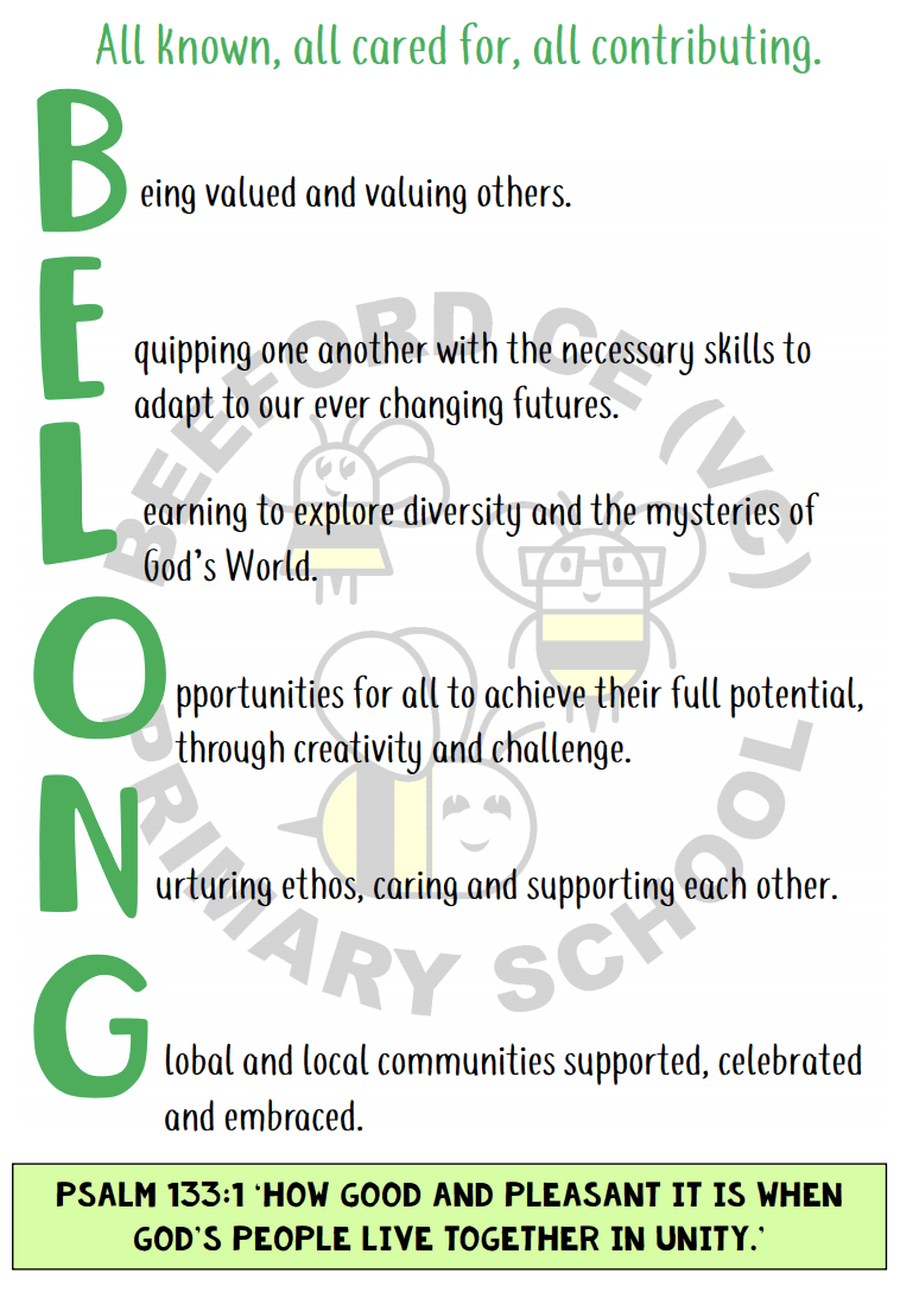 Fairtrade Hot Chocolate 2020
Miss Dean and the Fairtrade committee held a hot chocolate stall at break time. The children could buy a yummy hot chocolate for £1 with cream, marshmallows and sprinkles. The children who bought a hot chocolate enjoyed it in the lovely spring sun.
Did you know?
Fairtrade fortnight 2020 is coming! It will start on Monday 24th February- Sunday 8th March 2020. This year the theme is chocolate, so if you like chocolate make sure you come and visit Miss Dean and the Fairtrade Committee every Friday after school.


Keep your eyes peeled to see what the children have been learning about.
We have been super busy doing activities to learn about Fairtrade for the past 2 weeks. Firstly, we started Fairtrade fortnight by putting on a pancake breakfast for the parents of the school at the Community Centre. Parents and younger children came to enjoy some scrummy pancakes. The children then came in their classes to enjoy the pancakes. We all really enjoyed helping to raise money for Fairtrade!

After that, throughout the 2 weeks the children have been learning in their own classes about Fairtrade.

FSU had a Fairtrade shop and they had to see if they could choose the Fairtrade products by finding the symbol. They also made a Fairtrade shopping list and they also read the 'The tiger who came for tea' story and learnt about fairness.

Year 1 learnt about why Fairtrade it is important to protect individuals and how we can tell if a product is Fairtrade. After that, they made their own chocolate bar wrappers.

Year 2 also made their own chocolate bar wrappers and for homework they had to see how many Fairtrade products they could find when they went shopping.

Year 3/4 played a string game- each child had a different role and they had to say someone they were linked to. They were then told that a drought occurred and they farmer couldn't grow his crops. The children explained that the string showed that everyone was affected by the drought.

Year 5/6 also made their own Fairtrade chocolate bar wrapper and they then filled out a worksheet about cocoa and how it grows.
The children, Miss Dean and Mrs Timmis have been to Hornsea Secondary School to visit a Fairtrade Roadshow. The children had a wonderful day making banana toff, bracelets out of paper and learnt about the process of cotton. They also made a wallet out of an orange carton. The children and both staff very much enjoyed themselves learning more about Fairtrade.

Below are some photos of our day:
Here is some of the work we have being doing in class...
The New Fairtrade Committee

September 2019-2020
Come and have a look at our new Fairtrade products every Friday after school. We also have a new Fairtrade Committee who are already enjoying raising money for Fairtrade.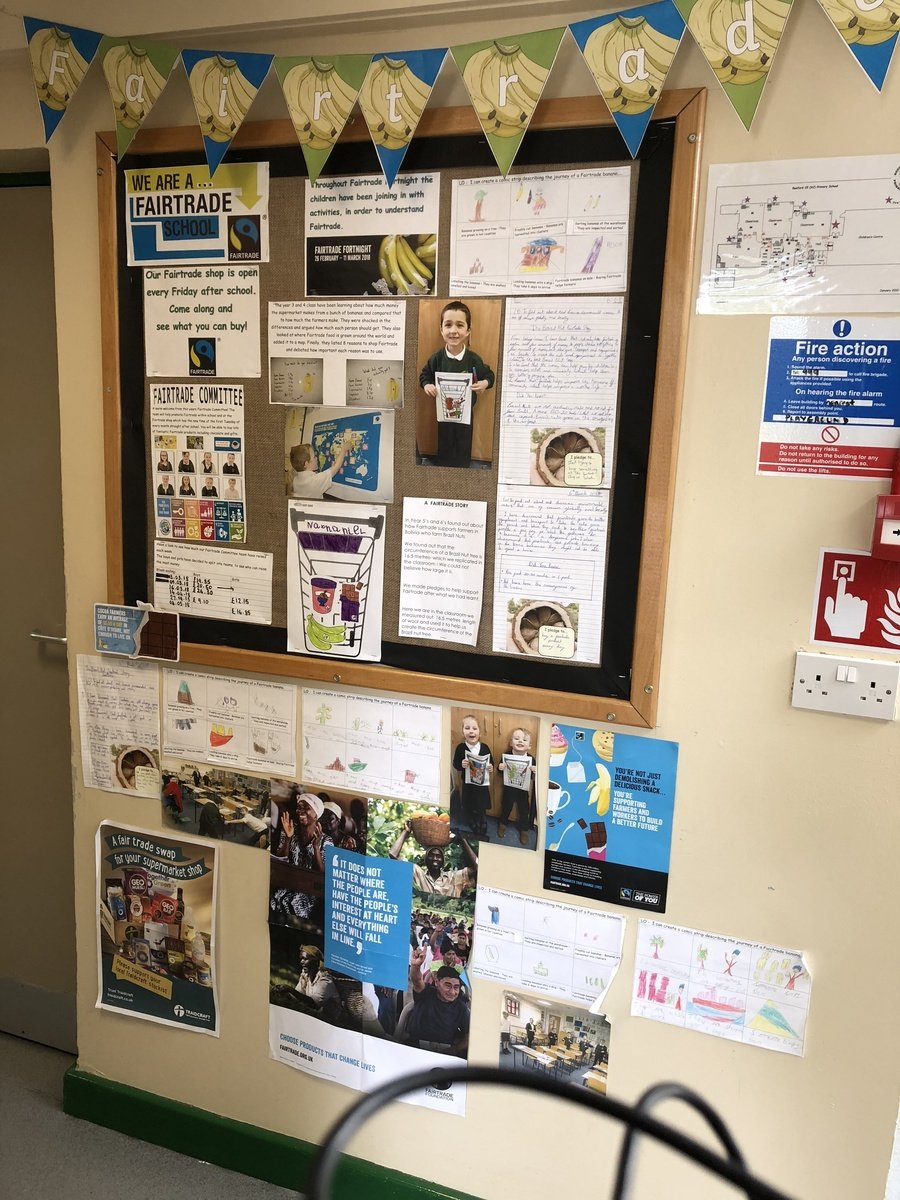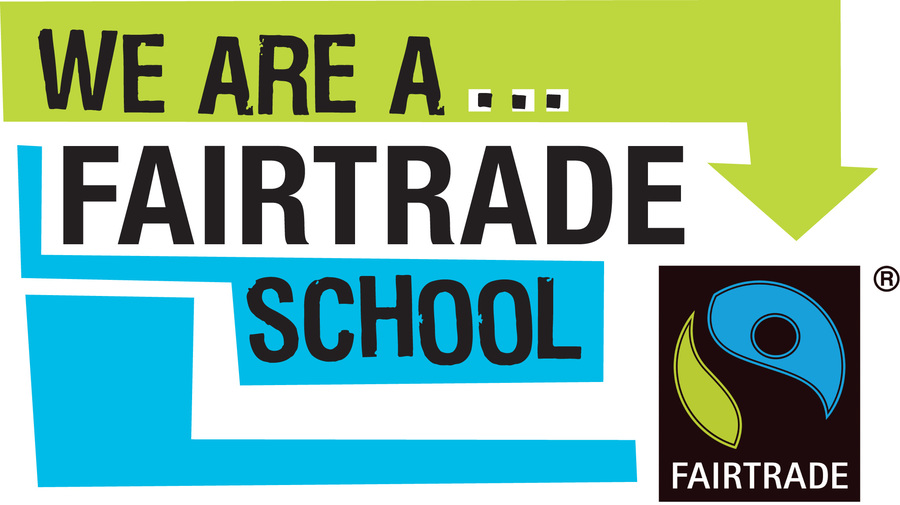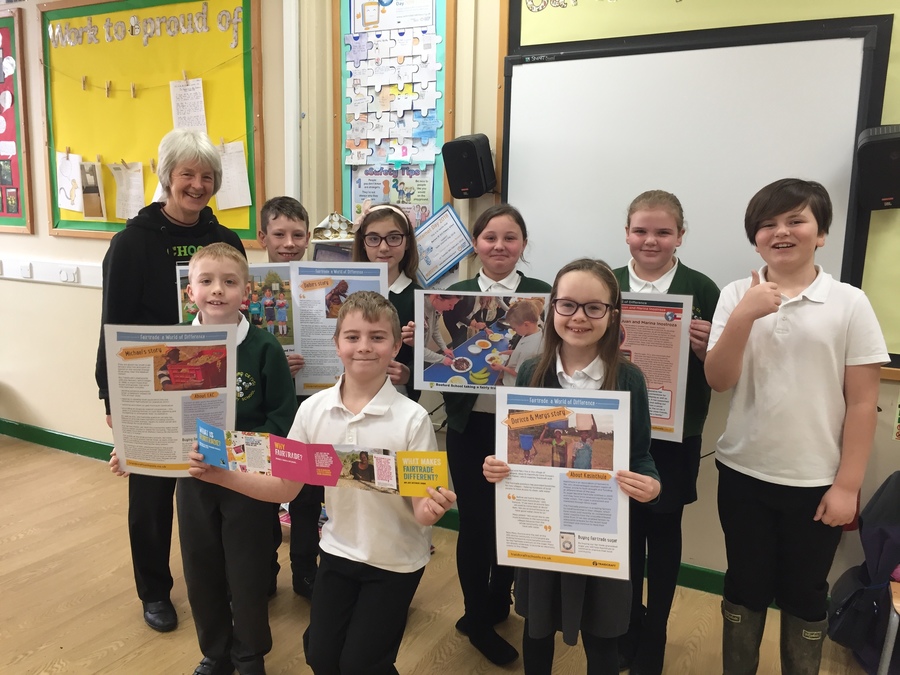 FAIRTRADE SHOP EVERY FRIDAY AFTERSCHOOL
This year the Fairtrade committee have decided to split into two teams. Each week each team will take it in turns to try and make as much money as they can to support the Fairtrade cause.
Heres a record of what they make each week:
03.03.18 TEAM 1 - £19.85
09.03.18 TEAM 2 - £20.50
16.03.18 TEAM 1 - £24.30
12.04.18 TEAM 2 - £12.15
27.04.18 TEAM 1 - £9.10
04.05.18 TEAM 2 - £16.85
08.06.18 TEAM 1- £34.80
22.06.18 TEAM 2- £9.85
29.06.18 - TEAM 1- £15.40