Our School Charity
Every new year the classes in school choose a charity that they are going to support throughout the year. The children think and plan new ways to raise money for their chosen charity as well as getting visits from representatives of the charities.
SO FAR WE HAVE RAISED £79.70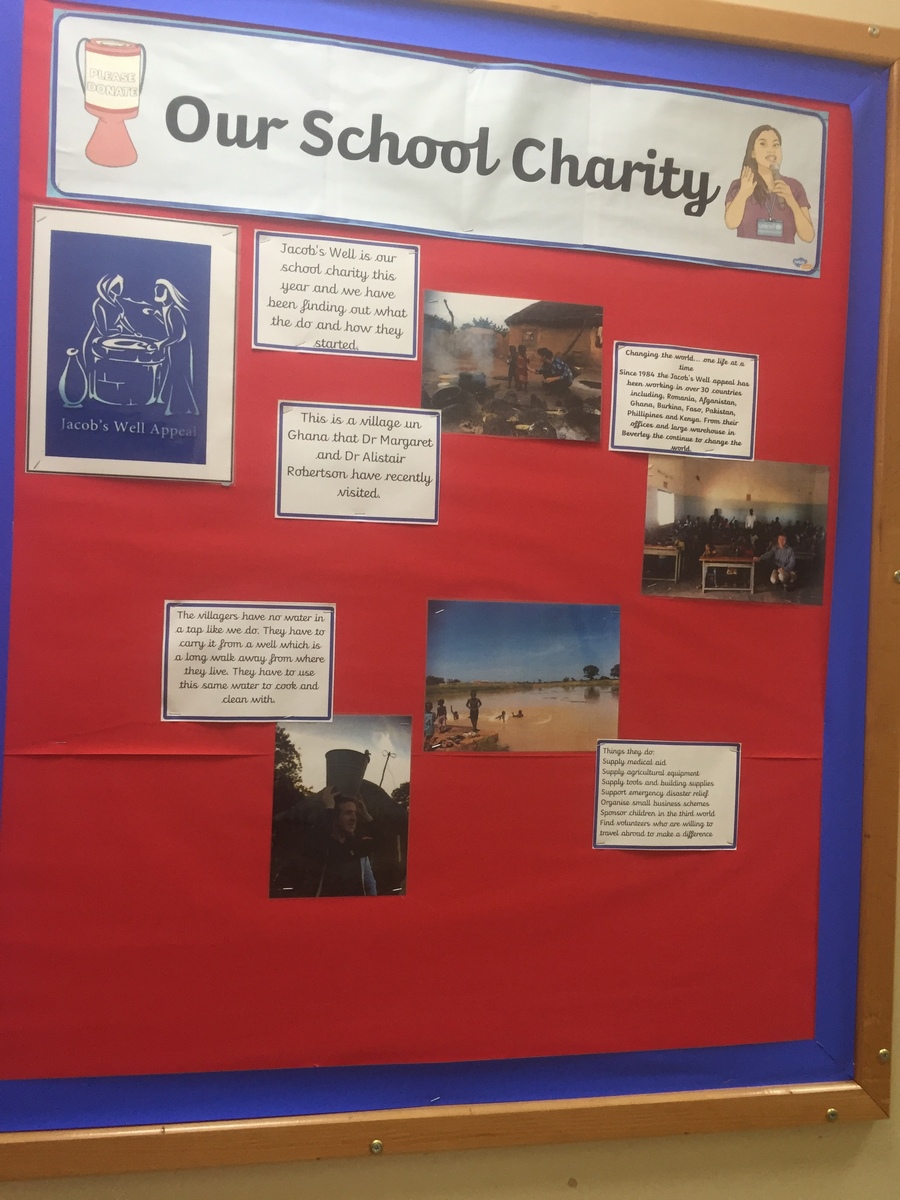 Jacob's Well Appeal
This year we have decided to have Jacob's Well as our school charity. Last year the year 5/6 spent a year raising money for them and learning all about what they do. We felt they were a great charity and we would love to support them once more on their mission to help deprived countries all over the world.
Click the picture below to find out more about Jacob's Well Appeal