Meet our Fairtrade Committee
Here is some of the work we have being doing in class...
The children, Miss Dean and Mrs Timmis have been to Hornsea Secondary School to visit a Fairtrade Roadshow. The children had a wonderful day making banana toff, bracelets out of paper and learnt about the process of cotton. They also made a wallet out of an orange carton. The children and both staff very much enjoyed themselves learning more about Fairtrade.

Below are some photos of our day: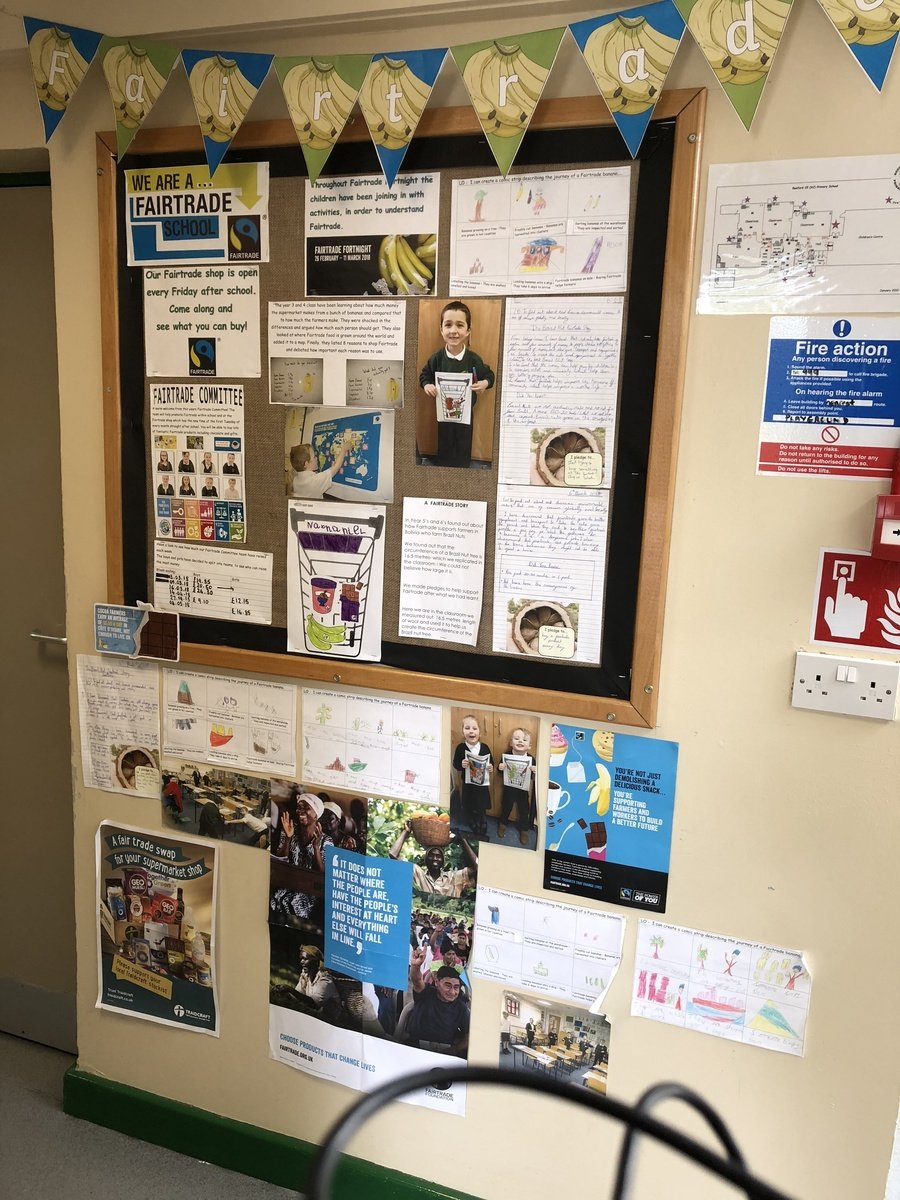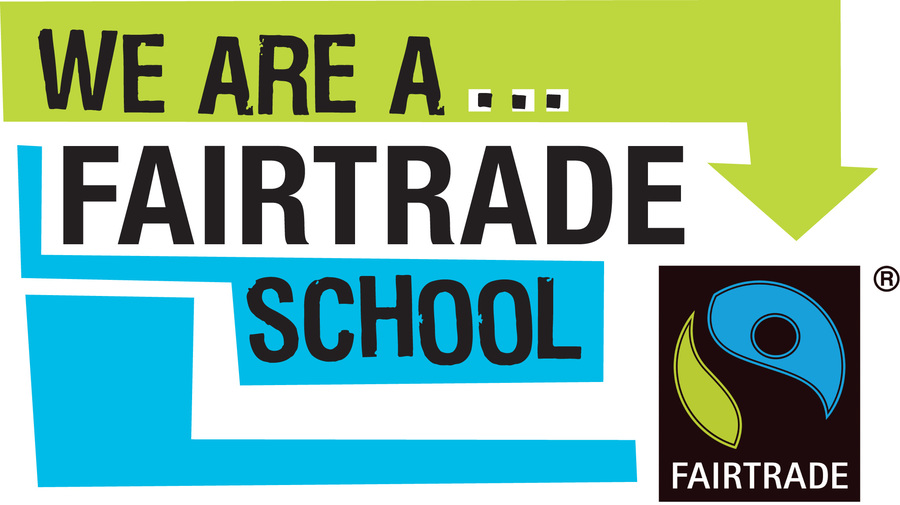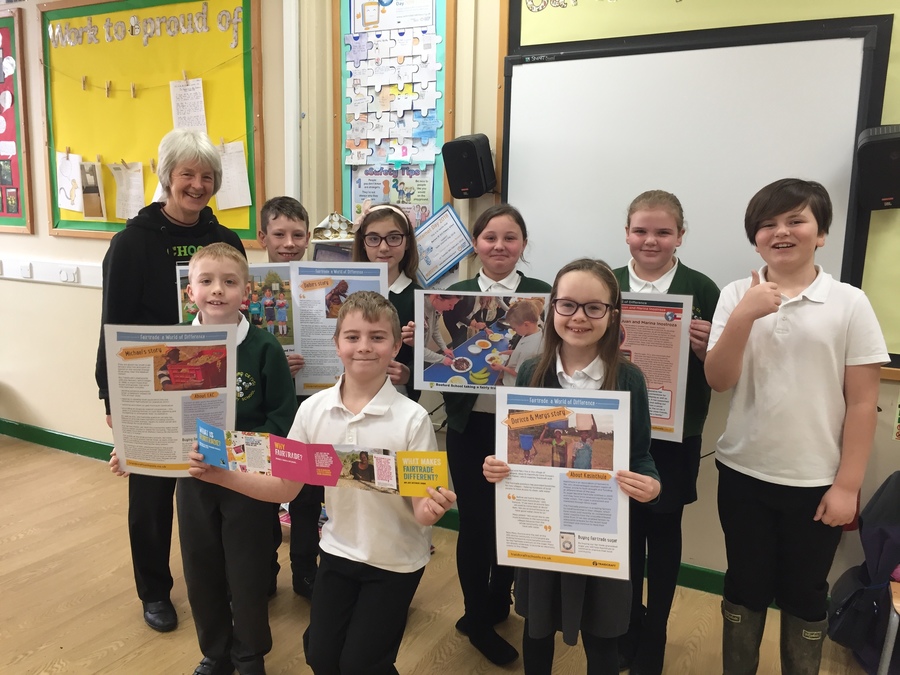 FAIRTRADE SHOP EVERY FRIDAY AFTERSCHOOL
This year the Fairtrade committee have decided to split into two teams. Each week each team will take it in turns to try and make as much money as they can to support the Fairtrade cause.
Heres a record of what they make each week:
03.03.18 TEAM 1 - £19.85
09.03.18 TEAM 2 - £20.50
16.03.18 TEAM 1 - £24.30
12.04.18 TEAM 2 - £12.15
27.04.18 TEAM 1 - £9.10
04.05.18 TEAM 2 - £16.85
08.06.18 TEAM 1- £34.80
22.06.18 TEAM 2- £9.85
29.06.18 - TEAM 1- £15.40